Kavalir
For everyone who walks with difficulty, access to all major destinations in the city walking zone is provided by electric vehicles "Kavalirs". A Kavalir can take up to five passengers at the same time. Due to its low speed, you can also stop Kavalir while he is driving. To ride a Kavalir, it costs you nothing. Kavaliers are also present at Žale graveyard area in order to be of assistance to elderly people.
You can reach all Kavalirs on offical telefone numbers: (opened Kavalirs) +386 (0)31 666 331, +386 (0)31 666 332 or (closed Kavalirs) +386 (0)31 666 299.
Schedule of all Kavalirs: every day in the week - from 8 a.m. to 8 p.m.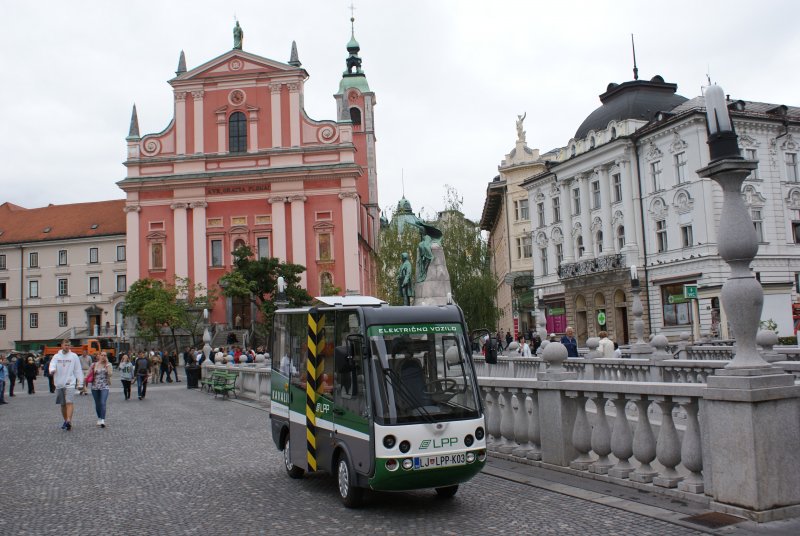 Kavalir 3. Foto: Tamara Deu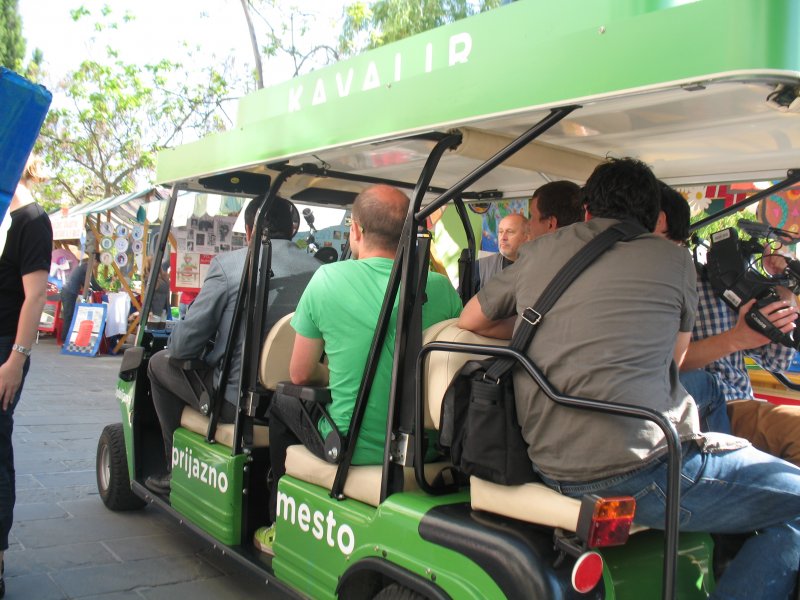 Kavalir. Photo: Tamara Deu
Electric Train Urban
The old Urban has been composed of a towing vehicle and cars measuring a total of 19m length. The cars were closed and heated in the winter. The cars were equipped to resemble city buses, and fitted with audio / video eqipent, so that tourist guide could plug in a microphone, among other things. The roof of the vehicle included 12 photovoltaic panels fuelling the train with electricity during the ride. The electric motor of the vehicle worked by two stage recuperation, charging battery cells while braking, particularly when driving downhill. The top speed of the train was 25 km / h. Urban operated according to the schedules published online. Urban has not been running in Ljubljana from february 2017 onwards but a new one has been already ordered.
Electric Train Urban. Foto: Zoran Stojinović.