Information for passengers
Environment friendly vehicle
Techincal specifications of the vehicle
The train is comprised of a towing vehicle (»locomotive«) and two cars. One train car has 28 seats arranged in 7 rows of 4 seats, the second train car has 24 seats arranged in 6 rows of 4 seats and space for a wheelchair for movement impaired people. Passengers are seated in the direction of driving.
Seats are equipped with headset sockets and language selectors enabling passengers to listen to the information about the sites.
In each train car a colour LCD monitor is set up for the visual presentation of the sites along the route accompanying the audio information about the sites and for announcement display.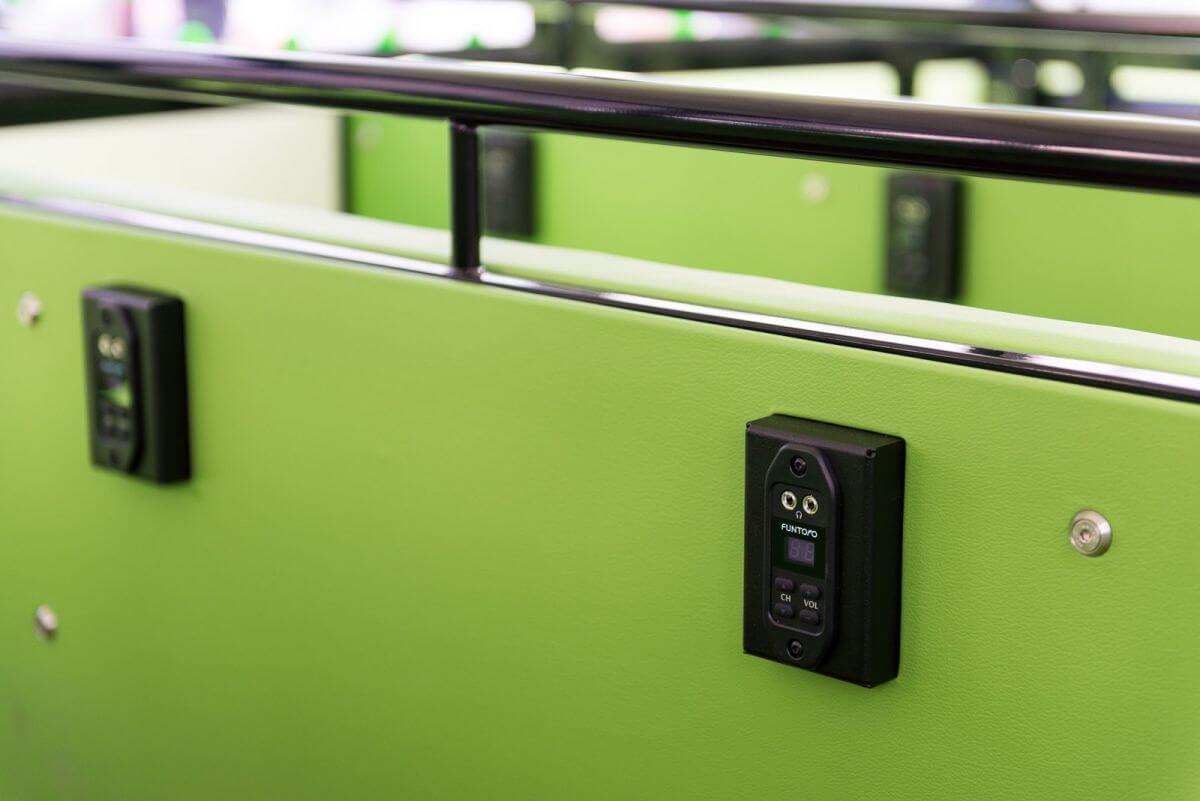 On the back side of the train car a double camera is set up showing what is going on directly behind the train car and on the street behind the vehicle. The camera is intended for driver assistance.
The train cars are constructed on a chassis made by the renowned German producer AL-KO. They are heat galvanized. The train cars use pneumatic tyres with low rolling resistance.
The towing vehicle in constructed on the basis of the Toyota Landcruiser off-road vehicle, a four wheel drive (4x4) with limited slip differential and reduction gear.
The vehicle is powered by a synchronic electric motor with nominal power of 110 kW, continuous torque of 850 Nm and peak torque up to 1150 Nm. The electric motor also enables energy recuperation while the train is braking or driving downhill.
The energy powering the electric motor is stored in a lithium iron phosphate battery (LiFePO4) with a capacity 72.5 kWh. With such battery capacity the train can manage a distance of up to 200 km and an incline of up to 24%.
The towing vehicle also has a built-in electric air compressor, 22 kW charger, 4kW heater for the driver's cab, BMS (battery management system), DC/DC converter, colour display for BMS, motor and vehicle control data.
The public company Ljubljanski potniški promet, d.o.o. is going to use the electric train to transport passengers in the strict city centre and to the Ljubljana Castle.