Information for passengers
Electric vehicle Kavalir
Kavalir
For everyone who walks with difficulty, access to all major destinations in the city walking zone is provided by electric vehicles "Kavalirs". A Kavalir can take up to five passengers at the same time. Due to its low speed, you can also stop Kavalir while he is driving. To ride a Kavalir, it costs you nothing. Kavaliers are also present at Žale graveyard area from April till the begining of November in order to be of assistance to elderly people.
Our electric fleet consists of six Kavalir vehicles; three closed are active during the winter, and three open Kavalir vehicles and one closed are on disposal during the summer.
You can reach all Kavalir vehicles on offical telefone numbers: (opened Kavalir vehicles) +386 (0)31 666 331, +386 (0)31 666 332 or (closed Kavalir vehicles) +386 (0)31 666 299.
Schedule: every day / whole year around - from 8 a.m. to 8 p.m.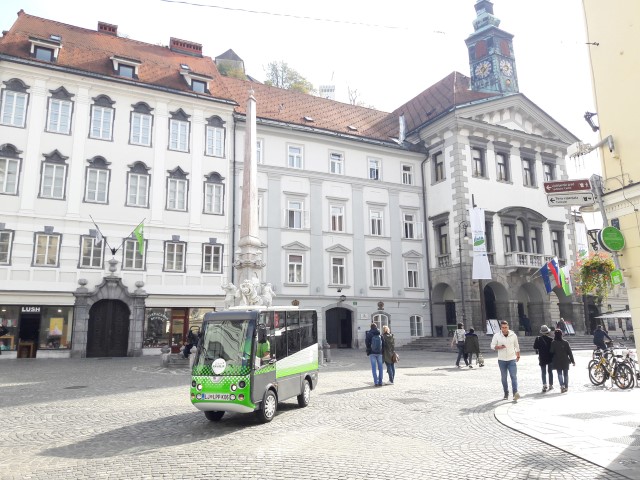 Kavalir 3.

Kavalir.